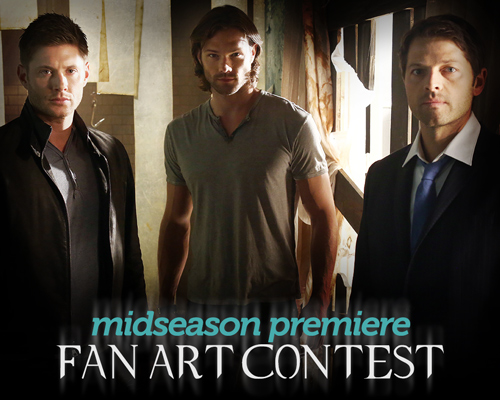 SUBMISSION GUIDELINES
• You must be a follower of CWNetwork on Tumblr in order to submit.
• Please add your credit for the artwork, we don't take responsibility for miscredited, uncredited, or similar art.
• Any submitted content must be 100% original and must not contain any third party logos or brands.
•We have the right to post any fan submitted content to any of The CW's social platforms including Facebook, Twitter, Tumblr, Pinterest and Instagram.
• All posts must be approved before being featured on our page.
• Once fan art is submitted The CW has all right to use it where we see fit.
• Approval process can take up to 7-10 days. We appreciate your patience.
• Refrain from including any offensive content.
• Be respectful of others and their work.
• Tailor your submission for your chance to be featured in social media to celebrate the return of Supernatural!